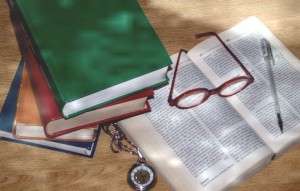 As DITA matures there are more books being written on the subject, aimed at technical writers looking to learn and use it effectively. There are a number of "first generation" titles already out, and I think it's about time that we see some new entries in the marketplace.
Here are some upcoming titles that I have been made aware of:
DITA Best Practices, by Laura Bellamy, Michelle Carey and Jenifer Schlotfeldt – Now this book sounds really interesting, especially given its sub-title: "A Roadmap for Writing, Editing, and Architecting in DITA". I am hoping that it is as thorough-going as its title would suggest. I attended an excellent presentation by Michelle Carey and Jenifer Schlotfeldt (both from IBM) at the DITA North America conference earlier this year in Baltimore, at a presentation called "Code Reviews: How to use markup reviews to improve your DITA documentation!" which provided an overview as to what this particular tech writing duo from IBM goes about editing the DITA tagging style of their peers. Pamphlets about this book were being handed out at the IBM table there, and I think I am safe in saying that a lot of people who came away as impressed with their presentation as I was are equally looking forward to seeing this book come out.

There are already listings for this book on Amazon.com (as well as Amazon.ca, and Amazon.co.uk), Safari, and the IBM Press site, though it due out in late July.

XML Press has a couple of interesting-sounding titles on the horizon as well: there's Authoring with DITA, by Anindita Basu. She has a blog on Technical Writing which has a number of posted directly related to using DITA, so you can get a preview of her writing style there.
XML Press is also planning to publish DITA for Practitioners, by Eliot Kimber. He also has a blog that occasionally delves into things DITA, and I know he is fairly active within the OASIS DITA committee. I know he can do the "deep dive" into this material from what I have seen in the past, so this is another title I am keeping an eye on.
Also from XML Press is mention of an interesting-sounding title called DITA Specialization by Zarella Rendon, but since it's web page says that it is due out "early in 2010" am guessing that it is missing in action.