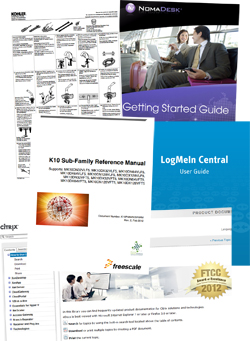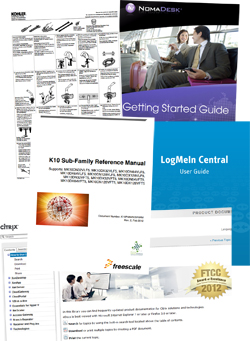 Update: new VMTurbo example (and link to info relating how it is produced) added July 11, 2014.
If you are looking for examples of DITA-produced output, this list is for you.
In my initial survey of Companies Using DITA, I found that while many firms are using DITA XML in their documentation efforts, the majority of firms keep them behind firewalls, and they are only available to clients or customers who have password access. However, there are a few firms that produce publicly-available DITA-based documentation, and I have listed those firms below.
If you are looking for inspiration as to how to format your output, some ideas on how others have handled publishing details, or simply need proof that professional-quality documents can be produced using DITA, you'll find it here.
* Scripto produced technical documentation solutions on behalf of these companies.
If your company or organization uses DITA XML to produce publicly-available documentation, please email me with the details.