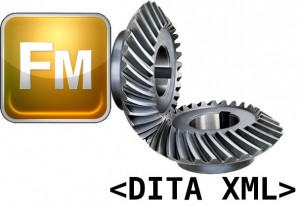 The next free Semiconductor DITA Implementer's Group (SDIG) webinar happens tomorrow (Wednesday, October 19th) starting at 11am EDT. This month's presentation is a case study of how Sterling Commerce used automation tools (from Stilo) to migrate their existing FrameMaker-based content to DITA XML. This presentation is aimed at those contemplating content conversion from FrameMaker to DITA XML who are looking to learn industry best practices and who need useful metrics for determining ROI. It will also provide those people who have already started on their own content conversion to compare notes. Karen Buchanan from Sterling Commerce (now part of IBM) will present the case study and Helen St. Denis from Stilo will provide a practical demo of document conversion to DITA XML from FrameMaker. A concluding Q&A session will allow others to share their own trials and tribulations with document conversion.
Here's the contact information for the webinar presentation:
Add this event automatically to your calendar: https://www.livemeeting.com/cc/freescale/meetingICS?id=sdig-2011-10-19&role=attend&i=i.ics
Webinar starts at:
11am – 12:30pm Eastern
10am – 11:30am Central
9am – 10:30am Mountain
8am – 9:30am Pacific
3pm – 4:40pm Greenwich Mean Time
Click on the link below to launch the webinar: https://www.livemeeting.com/cc/freescale/join?id=sdig-2011-10-19&role=attend
Audio Information
• Computer Audio (Recommended)
To use computer audio, you need speakers and microphone, or a headset.
• Telephone conferencing Use the information below to connect:
Toll-free: +1 (800) 867-1147
Participant code: 3230710
Non-US participants may use this web site to find the Ready-Access phone number for your country (click the 'Participant Login' button): https://conf.cfer.com/?startview=gos&sp_id=154&ac=3230710&an=8008671147
First-Time Users: To save time before the meeting, check your system to make sure it is ready to use Microsoft Office Live Meeting.
http://go.microsoft.com/fwlink/?LinkId=90703
Troubleshooting:
Unable to join the meeting? Follow these steps:
1. Copy this address and paste it into your web browser:
https://www.livemeeting.com/cc/freescale/join
2. Copy and paste the required information:
Meeting ID: sdig-2011-10-19
Location: https://www.livemeeting.com/cc/freescale
If you still cannot enter the meeting, contact support:
http://r.office.microsoft.com/r/rlidLiveMeeting?p1=12&p2=en_US&p3=LMInfo&p4=support
Full Abstract:
New to IBM via an acquisition, the Sterling Commerce Information Development Team recently embarked on a project to convert their legacy unstructured FrameMaker files to the IBM DITA standard, undertaking the conversion of approximately 150,000 pages of content. In previous years, the team had grown exponentially through a series of acquisitions, and so faced the challenge of standardizing their documentation templates, deliverables for reuse and bundling of separate products. They had grappled for a number of years with the conversion through a combination of manual processes and outsourcing, making slow progress. The acquisition by IBM required the Sterling Commerce Information Development Team to adopt a faster, more efficient conversion approach.
Presenters:
Karen Buchanan, Senior Manager, Information Development Team for Sterling Commerce Brand
Karen leads 5 management teams of 50 writers, editors and information architects across multiple US locations and Bangalore, India. She holds a BA in English from bowling Green State University and an MBA from Franklin University. She has worked in various technical writing and documentation team lead roles for more than 20 years.
Les Burnham and Helen St. Denis, Stilo International
Stilo International (LSE:STL) specialises in the provision of cloud content conversion services and are the developers of OmniMark, a high-performance content processing platform used extensively for the development of complex SGML/XML content conversion and transformation solutions. Operating from offices in Europe and North America, the company supports customers in Aerospace & Defence, High Tech, Publishing and Government.
We also have the topics for the next two SDIG Webinar sessions planned:
November 16th, 2011: Adobe Acrobat: Adventures in Distribution
December 14th, 2011: OASIS and What to Expect in DITA 1.3
Hope to see you there!