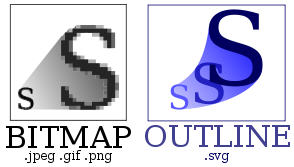 Tomorrow's always-free Semiconductor's DITA Implementer's Group (SDIG) webinar features star presenter JoAnn Hackos along with Harold Trent from Comtech, the organization best known for organizing the Content Management Strategies/DITA conferences.
It starts on Wednesday, May 04, 2011 10:00 AM-11:30 AM Central Time (US & Canada), which is 11:00AM-12:30PM in the Eastern Time Zone. The link for the LiveMeeting is: https://www117.livemeeting.com/cc/freescale/join?id=sdig-2011-05-04&role=attend. Further meeting/contact options below.
Abstract: Using SVG as the preferred graphics format for documentation can greatly benefit many organizations. In this webinar, JoAnn Hackos and Hal Trent of Comtech Services, Inc. will discuss the benefits and implementation strategies of SVG such as reducing translation costs and improving delivery method versatility. JoAnn and Hal will also talk about SVG as a standard and demonstrate best practices for managing and converting graphics into SVG.
Presenters
JoAnn Hackos, PhD
Dr. JoAnn Hackos is President of Comtech Services, a content-management and information-design firm based in Denver, Colorado, which she founded in 1978. She is Director of the Center for Information-Development Management (CIDM), a membership organization focused on content-management and information-development best practices. Dr. Hackos and colleagues are called upon by corporate executives worldwide to consult on strategies for content management, development and organizational management, product interface design, customer studies, Web and traditional information architecture, and tools and technology selection.
For more than 30 years, Dr. Hackos has addressed audiences internationally on subjects ranging from content management, project management, effective interfaces and information, minimal information products, usability testing, and online and Web-based information, to managing the information design and development process. Her workshops are dedicated to enhancing the practices and products that will best promote customer satisfaction.
She authored Information Development: Managing Your Documentation Projects, Portfolio and People(Wiley 2006), Content Management for Dynamic Web Delivery(Wiley 2002), Managing Your Documentation Projects(Wiley 1994), Standards for Online Communication(Wiley 1997), and User and Task Analysis for Interface Design(Wiley 1998). JoAnn is a Fellow and Past President of the International Society for Technical Communication (STC).
Harold Trent
Hal Trent serves as a Consultant, Style Sheet Developer, and Web Information Manager at Comtech Services, Inc. He has experience in XML CMS implementations for a variety of businesses and academic institutions and is currently focusing on SVG and DITA. He also leads frequent workshops related to DITA and XML. Hal has a BS in Biology from Roanoke College and an MS in Information Systems from DePaul University.
AUDIO INFORMATION
Computer Audio
To use computer audio, you need speakers and a microphone, or a headset.
Telephone Conferencing
Choose one of the following:
Dial the conferencing service directly, and enter the participant code shown below:
Toll-free: +1-8008671147
Participant Code: 3230710
Non-US participants may use this web site to find the Ready-Access phone number for your country (click the 'Participant Login' button): https://conf.cfer.com/?startview=gos&sp_id=154&ac=3230710&an=8008671147
FIRST-TIME USERS
To save time before the meeting, check your system to make sure it is ready to use Office Live Meeting.
TROUBLESHOOTING
Unable to join the meeting? Follow these steps:
1. Copy this address and paste into your web browser:
https://www117.livemeeting.com/cc/_XML/freescale/join
2. Copy and paste the required information:
Meeting ID: sdig-2011-05-04
Location: https://www117.livemeeting.com/cc/_XML/freescale
If you still cannot enter the meeting, contact support.