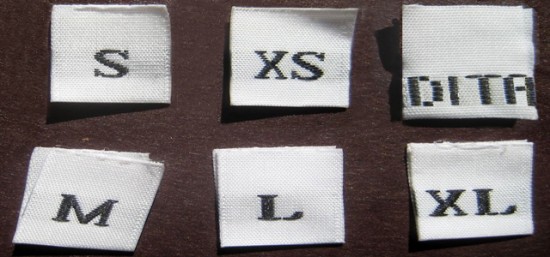 Recently I ran across another blog post that extensively referenced one of my recent articles here looking at the sizes of the types of companies that are using DITA. I considered posting a response to it directly on their site, but I figure I can do a better job of it if I can include a chart to illustrate my point.
The blog post in question wonders aloud whether or not the relative success or failure of DITA adoption within companies may in fact emulate a Power Law, which would show that most of the market can be split among the big players, and the remainder being the classic "long tail". He believes that DITA is "a solution aimed primarily at 'big player problems'" and states that if DITA adoption by big and small companies does follow a Power Law distribution, it would mean that it is successful only with big firms and not with smaller ones.
It would be true if that were the case. But it's not.
Here's the graph he uses to show what a Power Law distribution would be like: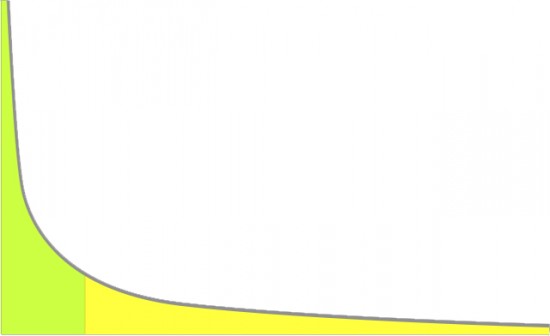 If I re-graph the numbers from my original pie chart in the same manner as this chart, this is what you get: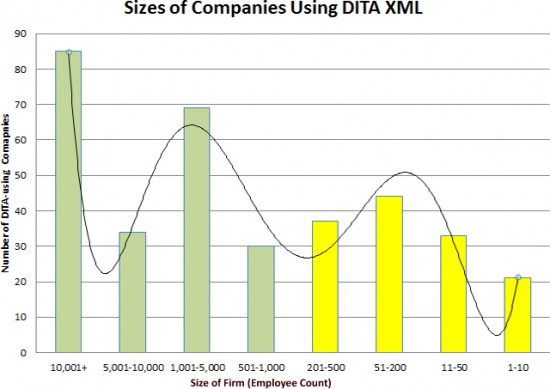 Clearly these things are not the same. The line I've added is a trend line showing clearly that there are in fact at least three peaks in terms of the sizes of the firms using DITA: one with the largest (10,000+ employees) firms, another with the medium-to-large sized (1,001-5,000 employees) firms, and a third clustered around small-to-medium sized (51-200 employees) firms. You could still argue that on the whole it tends to be larger companies that choose to use DITA (and to fair I said as much in my original article) but the distribution we see here definitely does not match the standard Power Law curve, and more closely matches a classic "triple peak". While it is true that the data is informally-derived, what I didn't say before is that the amount of mathematical confidence that these numbers show a real trend is high given the relatively large sample size.
You could still argue that the majority of firms using DITA tend to be larger firms, but you just can't deny that a considerable number of smaller firms are also using DITA.
Okay, that's busted. The more interesting question though is why? Why does DITA seem to work well in companies of large, medium and small sizes?
More on that in the next DITAWriter article…