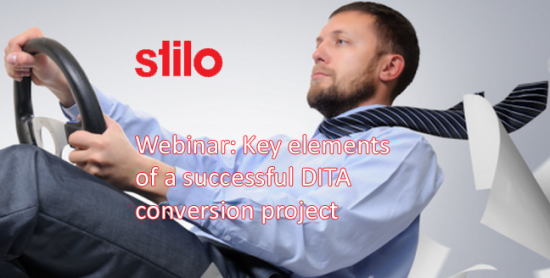 At the end of this month Jacquie Samuels of Writing Wise will be giving a free webinar presentation (sponsored by Stilo) that is aimed at those people who are looking at converting their content over to DITA.
Am guessing you can get a sneak-peak at what she will be talking about at this nice article on DITA migration best practices that's posted on the Stilo site. The webinar runs for just under an hour on Thursday, January 31, 2013 at 10AM PST (which is 1PM EST and 6PM UK time).
For more information head to the webinar registration page.