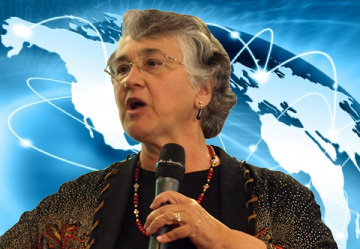 Update: Just got word that the date for this has been changed from Thursday November 8th to Monday November 19, 2012. Same time though. In the meantime the 2012 CIDM survey is still being run, and you access it here.
Whenever JoAnn Hackos speaks, I listen.
So I'll be one of those planning on attending her upcoming free Webinar this coming Thursday, November 8th, hosted by Adobe (so it's free).
While I am pretty much convinced of the argument implied by the title of the talk, the clincher for me is that she will be talking about the results of the 2012 CIDM survey:
The survey asks managers what predictions they included in their business cases for DITA adoption, whether those predictions were accurate, and whether they have continued to experience reduced costs and increased productivity. The results of the 2012 survey are compared with the results of the 2010 survey. Dr. Hackos presents several case studies that provide examples of cost reduction and productivity increases experienced by CIDM members.
That ought to be interesting.
It starts at 10:00 AM Pacific Time, which means:
11:00 AM Mountain
12:00 PM Central
1:00 PM Eastern
…and after normal working hours in Europe unfortunately.
More info, and where to register. (Slight catch: you have to register with Adobe in order to gain access to the webinar).