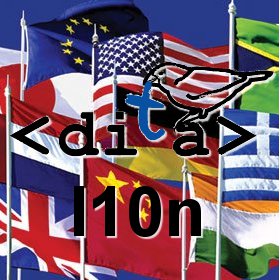 The next SDIG free Webinar presentation will be of interest to anyone who has their DITA-based content localized. The presentation on Wednesday (starting at 10am CST) will be presented by Donald A. DePalma, Ph.D., who is the Chief Strategy Officer and Founder of Common Sense Advisory, Inc. a firm dedicated helping both buyers and vendors of localization services.
I can vouch that the CSA's material is top notch (here are some good teasers on global content strategy, how to manage your relationship with a localization vendor, or even how to use an LSP to help a firm with social media in other languages), so the presentation will undoubtedly provide some genuine insights into how localization firms have had to adapt in order to work with DITA-based content efficiently.
Please note that at the request of the presenter, this session will not be recorded, so you'll want to join "live" to hear what they have to say.
Here's a summary of what will be discussed during the webinar:
DITA poses new challenges for both authors and the translators who adapt content for international and domestic multicultural markets. In this webinar, Don DePalma outlines the added requirements for language service providers that coordinate translation and localization for enterprises large and small.
How/when to attend:
Date: Wednesday June 1, 2011
Time: 10:00 am – 11:30 am CST (11:00 am EST start time, 4:00pm GMT start time)
LiveMeeting Link: https://www117.livemeeting.com/cc/freescale/join?id=sdig-2011-06-01&role=attend
Audio Information
Computer Audio
To use computer audio, you need speakers and microphone, or a headset.
Telephone conferencing
Use the information below to connect:
Toll-free: +1 (800) 867-1147
Participant code: 3230710
Non-US participants may use this web site to find the Ready-Access phone number for your country (click the 'Participant Login' button): https://conf.cfer.com/?startview=gos&sp_id=154&ac=3230710&an=8008671147
First Time Users:
To save time before the meeting, check your system to make sure it is ready to use Microsoft Office Live Meeting.
Troubleshooting
Unable to join the meeting? Follow these steps:
Copy this address and paste it into your web browser:
https://www.livemeeting.com/cc/freescale/join
Copy and paste the required information:
Meeting ID: sdig-2011-06-01
Location: https://www.livemeeting.com/cc/freescale
Hope to see you there!