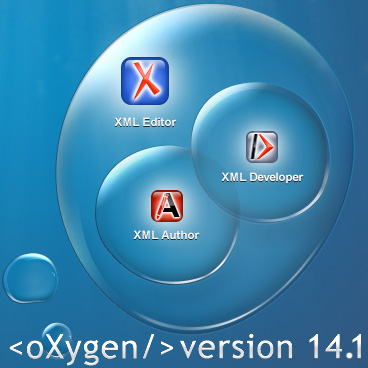 The folks at Syncro Soft have released a minor update to their oXygen XML editor, which has some significant improvements for those using it on their DITA-based content. Here's a list of the DITA-specific updates, derived from their press release:
Refactoring Action to Move or Rename DITA Topics: You can safely rename or move a topic to a new location using the new DITA-aware refactoring actions. These actions also automatically update all the references to that topic in all the topics and maps that refer it, starting with the current DITA map opened in the DITA Maps Manager view.
Improved Error Reporting: oXygen XML provides a link to a documentation page for errors detected while running a DITA Open Toolkit transformation. The DITA map Validate and Check For Completeness action provides more options, runs up to 5 times faster than before and has more precise localization for the detected errors.
Upgraded DITA OT to Version 1.6.1: The DITA Open Toolkit was upgraded to version 1.6.1.
There are some other significant updates that are not specific to DITA, including:
Edit Attributes Directly in the Author View: XML attributes can be presented using check boxes, drop downs, text fields, date pickers, etc. directly in the Author editing mode, thus making them easily accessible to all users. This new form based editing functionality allows oXygenXML Author to be a solution not only for narrative documents like DITA and DocBook, but practically for any type of XML document that may contain data, narrative content or a mix of them.
Work with Huge XML Files: oXygen XML provides support for opening and editing huge XML files (multi GByte files). The huge files support is generally limited to simple editing plus some useful actions like Find, Validate on Request, and Spell Checking.
Support for Eclipse 4.2 (Juno): The oXygen XML Eclipse plugin now supports Eclipse 4.2 in addition to the already supported previous versions of Eclipse (3.4 – 3.7).
Multi-monitor Editing Support: You can drag edited files outside the main application window to expand your working area, allowing you to take full advantage of multiple monitors.
Support for Importing XLSX Documents: Importing Excel 2007 + (2007, 2010, 2012) documents is now supported.
For more details, see their press release.