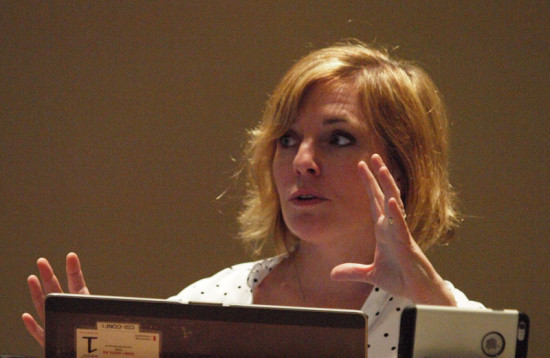 [This blog post was originally published on the IXIASOFT website on May 28, 2015 as "Are DITA Implementations Getting Easier?". It is reproduced here with permission].
The largest single DITA event in the world is Content Management Strategies/DITA North America (CMS/DITA NA), and this year's conference in Chicago did not disappoint. While there are larger conferences in the world aimed at technical communicators, CMS/DITA NA is definitely the place to go to hear both the latest developments from recognized DITA experts, and the case studies of those who are implementing DITA.
When talking to some people who have been going to this event for years, one thing that stood out in conversation is that you rarely hear of any DITA implementation failures anymore. In the early days of DITA, the failure rates for a company making the move to DITA was fairly high. While I am sure it still happens, the consensus seems to be that successful DITA implementations are almost a given these days thanks to more specialized tools available, improved DITA training, and DITA consultants who experience what does and does not work. It was evident from some of the sessions I attended that lessons have been learned and that those who are now implementing DITA at their companies are doing so with better information available, leading to more carefully considered implementation plans.
Here are a couple of examples from the conference featuring some recent DITA implementers (both of whom are IXIASOFT customers), the challenges they face, and their strategies for what I hope will ultimately be successful DITA projects within their respective companies.
Telecommuting DITA at a Big Telecom
One of the first sessions I attended at DITA NA was Ericsson Information Architect, LinkedIn: Fiona Hanington's talk about how she is helping to usher DITA into Ericsson's technical documentation teams. Sweden-based Ericsson is one of the largest telecom firms in the world, and has content creators located all over the planet—hence the name for Fiona's presentation: "Learning to Love 6am" as she found herself getting up at odd hours to oversee the company's DITA migration project. For a company that employs about 120,000 people worldwide the move to DITA is a significant one, and Fiona talked about what has been a two-year long project for her—and this is only the preliminary phase prior to a full pilot program where new content will be authored in DITA.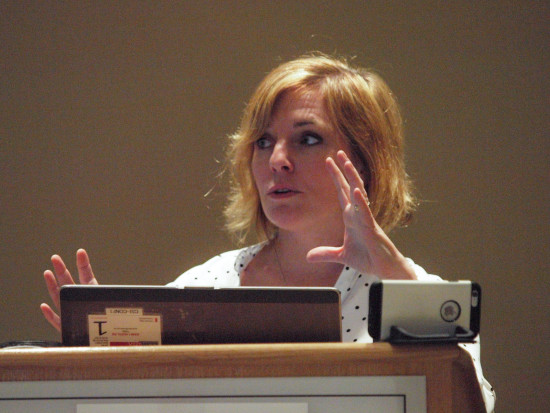 She started off with some history: for more than 15 years prior to the advent of her project, Ericsson had outsourced much of their Customer Product Information (CPI) work, involving contract writers from a variety of firms. This resulted in documentation inconsistencies. Documentation was created using a proprietary DocBook-based DTD using a variety of content management systems and file repositories.
Realizing the inefficiencies of their processes and wanting to meet the demand of customers for better documentation, Ericsson decided on several major process changes:
A shift to an agile development environment, requiring more process flexibility
The need to bring down communication silos between Product Development Units
Move to a component-based architecture (DITA) for their documentation
The change process is still underway. Fiona had to choose which tools they would use to aide their transition and decide how they were going to implement DITA across their documentation teams, which are located in 9 different time-zones world-wide. Ericsson hired Comtech for their expertise in technical communication process change and worked with their senior consultants. With Comtech's help Ericsson set sensible architectural goals for their move to DITA, including:
Determine what was out-of-scope, such as some legacy and auto-generated content
Avoid any initial DITA specialization
Constrain DITA elements only to those they will need in order to help content creators
Be up-front with their planned content reuse strategies
Define ahead of time which metadata values to use
Create "templates" based on standard DITA topic types for common forms of content, such as feature descriptions and standardized notices
Ericsson needed tools with a best-of-breed approach and software that supported open architecture, which led them to choosing the IXIASOFT DITA CMS and oXygen XML as their editor.
Even though DITA is still in its early days at Ericsson, Fiona has already managed to shepherd a number of significant deliverables, such as publishing their information model and authoring guidelines, the set of previously-discussed templates, a set of Schematron rules to aide authors producing valid content, and having their CCMS customized to best fit their needs. Their goals for the implementation phase pilot will be to test out their Information Model and its associated templates, evolve the process based on the feedback they receive and advocate DITA-use within Ericsson.
Templating DITA for Ease-of-Use
Another interesting presentation about a firm that has recently ventured down the road to DITA was that given by LinekdIn: Catherine Long and Richard Perry from Varian Medical Systems in a talk called "Much Ado About Templates". Their presentation focused on how creating topic templates for the standard information content types they deliver have helped ease their content creation teams in the move from unstructured documentation based in Word to DITA. What struck me was how they happened to hit upon many of the same solutions to their implementation issues as Ericsson did.
Varian Medical Systems creates radiation oncology systems, manufacturing devices and software for radiosurgery and radiotherapy to treat cancer. With 100 content developers worldwide creating about 60 separate types of document deliverables, Varian's documentation team produces approximately 1,500 new and revised documents every year.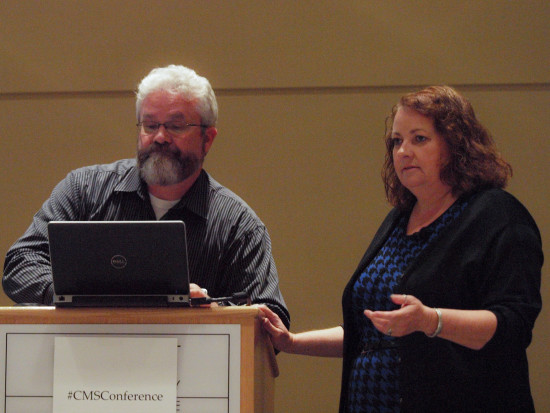 Catherine and Richard identified three main issues that they needed to tackle in order to make a successful move to DITA from Word:
How to recreate all of their documents in DITA
How to train their many content developers
How to do QA with limited resources for a new documentation process
They went on to explain how making DITA templates greatly helped their transition to DITA. Similar to what Ericsson has done, Varian creates templates in DITA to aide the production of new content. Using their original Word templates, they created corresponding DITA bookmap "templates", mirroring the content for common documentation used for installation, calibration, maintenance, technical tips and bulletins. This allowed Varian to mimic their previous Word-based templates and the validation processes associated with them, reducing the amount of training needed, as authors only had to focus on what had to be done within the DITA-based templates. Varian also discovered that a template-based approach reduced their QA requirements and simplified troubleshooting because it decreased the number of variables that would have needed to be reviewed.
Varian's process for creating topic templates was straightforward: examine the original Word file, re-chunk the material into DITA topics, and then proceed to "template-ize" the material with a liberal sprinkling of comments and instructions throughout the structure of the individual topics. While they are still in the early stages of this process, both Catherine and Richard expressed confidence in its success at Varian. Once their users become more familiar with how DITA works they intend to explore and implement other features of the specification.
In Conclusion
While it is clear that a template-based approach to easing the transition from unstructured to DITA-based documentation was a common theme between these two sets of presenters, the other thing that stood out for me was the rigorous planning that went on behind the scenes. One does not simply get to the idea of making templates—or deciding upon tools, planning reuse strategies or a reuse strategy—without first carefully considering what is possible and then working towards a reasonable goal.
I wish them well and am eager to hear how their DITA implementations turn out, hopefully at a future DITA North America conference.