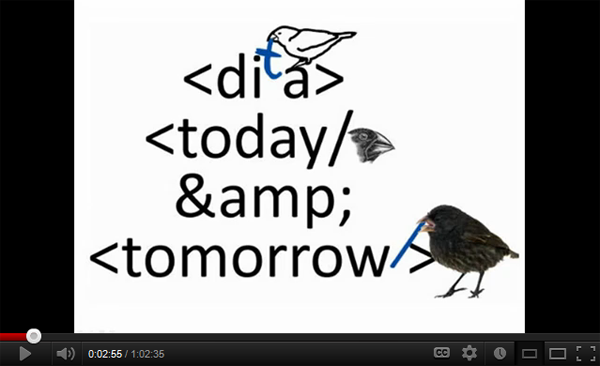 The Webinar presentation I did yesterday afternoon on behalf of Data Conversion Laboratory has now been posted to YouTube. You can now watch this anytime. Enjoy!
For those who just want the slide deck, here's a copy of the PDF, and here's a link to the original Prezi that it was derived from.
Will be traveling and training on DITA again next week, but am hoping to get around to summarizing some of the interesting talks that came out of the Ixiasoft DITA CMS Conference that was held in Montreal last month. So stay tuned!