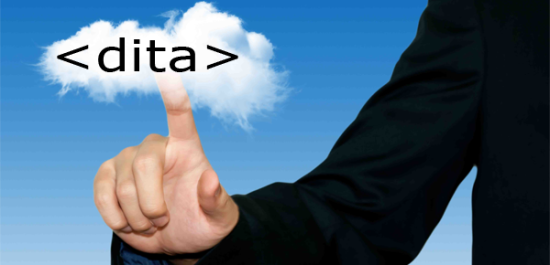 When I was updating the Companies Using DITA listing I made a point of double-checking the type of firm claiming to use DITA. I discovered that I had a number of firms listed were in fact in the business of DITA consulting, and so aided their clients in moving to DITA, and realized that these types of firms belonged in a category all of their own. So I started removing them from the Companies Using DITA listing with an eye to compiling them into a whole other list, designed to aid those technical writing groups who are looking for some form of outside help as they move to DITA.
DITA consulting firms tend to specialize in particular areas, so I have added the categories they specialize in based on descriptions from a consulting firm's website. I list at most the "top three" types of services they provide, based on a scan of the content they publish on their website. I have also added their location (though many firms operate well outside of where they are located) and a description of what they do lifted directly from their own website.
A caveat: this list is not definitive, so if you are a DITA consultant and have a webpage listing your services, please email me and I will update the list.
Here's the list (updated September 5, 2017):
Company URL
HQ Location
Country
Type
Absolute Data Group
Brisbane
Australia
Content Creation
ADG assist companies with asset maintenance, product lifecycle and technical documentation software. We provide software compatible with DITA, S1000D, ShipDex, RailDex and other industry specifications, along with services for organizations that need to develop and manage business critical documentation.
Acsone SA/NV
Brussels
Belgium
Content Migration
Managing documents is a nightmare for many companies: entire departments dedicated to their production and time lost to rewrite existing content, search for content, adapt documents to new formats of publications, etc. Thousands of euros are sometimes lost to manage documents. Acsone has 20 years of expertise in developing IT solutions which integrate business processes and their associated documents to reach business-critical challenges.
Antidot
Lyon
France
Content Creation, Implementation Support, Training
Information is the key to any organization's performance–the key to learning about its customers, its partners, its markets, and even itself. Our mission is to design innovative and highly configurable software solutions that we provide to our customers, to help them make the most of their data and enhance their operating efficiency.
Architextus
British Columbia
Canada
Content Strategy, Implementation Support
A DITA/XML consultant as well as a documentation architect that helps organizations analyse their content and processes, select tools, learn about DITA and/or XML, manage the change process and develop supporting material (from DTDs or schemas to XSL transformations).
Art Darwin

Tokyo

Japan

Assessment, Training, Information Architecture, Implementation Support
LLC Art Darwin is the first consulting firm specializing in DITA within Japan, and a founder of DITA Consortium Japan. We take a neutral stance towards CMS venders and Content creation companies, researching and proposing the most suitable way of implementing DITA specific to our customers' needs. We call our consulting process "DITA Sherpa". Doing DITA alone can be hard work, like mountain climbing. Our experienced DITA Sherpas lead and support our customers from the first station (Assessment) to the summit (Success).
Arvato Bertelsmann
Barcelona
Spain
Content Creation
arvato specializes in customer-oriented, integrated services. We offer a broad range of options and combine them into integrated solutions to suit each individual situation.
Clinys
Sudbury, Massachusetts
USA
Content Migration
With more than 20 years of experience in the life science industry, CLINYS provides a complete set of transformational services including current process assessment, business case development, future process design for structured collaboration and reporting, information technology introduction, implementation roadmap, and operational support, and change management. Our team of experienced consultants will quickly engage your teams and assess your current practices and develop and deliver a comprehensive implementation roadmap and realization services to help you attain breakthrough performance on your clinical trials.
Cognizant
Teaneck, New Jersey
USA
Content Creation
Cognizant is a leading provider of information technology, consulting, and business process outsourcing services, dedicated to helping the world's leading companies build stronger businesses.
Comtech Services
Lakewood, Colorado
USA
Implementation Support, Training, Information Architecture
Comtech provides a full-range of training, consulting, and support for any group moving to DITA. With a staff of DITA technical experts, Comtech enables organizations to implement the DITA DTDs, create specializations, develop XSL-FO and other style transformations, manage DITA for translation, and adapt DITA production processing to your requirements. We offer a DITA workshop series, including Information Modeling and Optimizing DITA, in addition to our regular offerings in structured writing, minimalism, and content management strategies. Comtech sponsors the leading DITA conferences in the US and Europe with Content Management Strategies/DITA North America and DITA Europe, bringing together successful publications experts and leading product vendors.
Contelligence Group
Austin, Texas
USA
Content Strategy, Implementation Support
We are a consultancy, a technology incubator, a center for innovation and excellence, and most of all, a team of proven and respected industry leaders who have delivered some of the most successful projects, products, and standards that optimize the value of content.
Contrext
Austin, Texas
USA
Information Architecture, Stylesheet Development, Training
Contrext, LLC provides consulting and services around helping Publishers design and implement DITA-based solutions for managing the authoring, production, and delivery of documents in digital and print forms. Our services include: general DITA application design, markup design to best adapt the DITA standard and related technologies to your specific business challenges, customization and implementation of output processors to produce the digital and print products you need, integration, configuration, and customization of DITA-aware component management systems, such as the RSuite CMS product, development and validation of legacy content conversion specifications and custom tooling.
Dakota Systems
Chicago, Illinois
USA
Content Strategy, Content Delivery, Implementation Support
Specializing in knowledge management and content delivery solutions, Dakota helps companies design the best solution for each situation. From our Collaborative Design Workshop to CMS integration and ongoing support, our experience in implementing proven technologies based on collaborative, reusable components ensures that our customers fully leverage their information infrastructure.
Data Conversion Laboratory
Fresh Meadows, New York
USA
Content Migration
Since its founding in 1981, Data Conversion Laboratory (DCL) has remained faithful to its guarantee to construct unparalleled electronic document conversion services based on a rich legacy of superior customization and exceptional quality. DCL is a leading US-based organization that currently operates one of the most advanced facilities of its kind, with extensive capabilities to capture data from text from virtually any medium and reformat it to fit a client's emergent needs.
DITA Strategies
N/A
USA
Information Architecture
Amber Swope is an experienced information architect for dynamic, reusable content. She has over 20 years of experience in the content development industry and almost 10 years of experience implementing DITA. Her specialty is helping teams design and deploy DITA to meet their current delivery needs and to future-enable their content. Her goal is help teams build their own path to success so that they can be self-sustaining and prepared for future challenges.
doc-department
Edinburgh
UK
Content Strategy, Content Creation, Implementation Support
At doc-department we pride ourselves on helping organisations to communicate the technical aspects of their products to the people who use, operate and support those products. Whether you require ongoing technical writing support, or just need additional resources to get the documentation finished in time for the product launch, our team of technical writing specialists will help you meet your goals.
Eberlein Consulting
Durham, North Carolina
USA
Information Architecture, Training
DITA information architecture and stratgey. Specialties: information architecture, DITA mentoring and education, taxonomy and classification, DITA Open Toolkit.
Entity Group
Sittingbourne, Kent
UK
Information Architecture, Implementation Support
Entity is a UK, Middle Eastern and South African based information management solutions specialist. We provide, data management: Solution analysis, design and development; Software products; Business and technical consulting; Software systems integration; Software implementation; and Support. In addition to working directly with end-user organisations, Entity's bespoke data management and domain expertise often sees the company called in to solve unusual or highly-challenging business data issues on behalf of global IT services companies and software vendors.
Etteplan
Helsinki
Finland
Content Creation, Content Strategy, Implementation Support
Etteplan specializes in engineering, IoT / embedded systems and technical documentation services and solutions. With over 2700 specialists, of which 550 in the tech doc field, we are able to provide full product life cycle support – from content creation to management to delivery, assisting with content strategies, system configuration and implementations of content management and spare parts systems, style sheet development, DITA and STE authoring, augmented and virtual reality, and how it all connects to IoT to support the service / aftermarket business.
expertinfo
Stockholm
Sweden
Content Creation
Expertinfo is a company boasting extensive experience in all areas of documentation and technical information. Such as: Technical writers, plain language" consultants, engineers, illustrators, etc… This range allows us to cover most types of information assignments, and put the right consultant on the right projects!"
Flatirons Solutions
Bolder, Colorado
USA
Implementation Support, Content Strategy, Content Creation
Flatirons provides consulting, technology, and outsourcing for content lifecycle management (CLM). For more than 20 years, we have served global Fortune 1000 customers in aerospace, automotive, electronics, financial services, government, healthcare, and publishing. Our customer engagements help organizations efficiently deliver the right information, at the right time, to the right people by leveraging structured content and digital media — Turning Content into Knowledge®.
Flow
Ghent
Belgium
Content Creation, Training
Flow is a technical communication consulting company, specialized in structured authoring, content strategy and knowledge retention. Flow provides outsourced technical writing services, training and coaching.
Future State
Walnut Creek, California
USA
Content Creation, Content Strategy, Implementation Support
For over 30 years Future State has continuously evolved to provide excellent consulting services and solutions to organizations. Using our unique expertise, we deliver services and solutions in the manner best suited to the specific situation; by engaging individual contributors or teams to partner with our clients. As tools and technologies evolve, we see opportunities to develop lightweight documentation solutions. Our specialists have been instrumental in developing technical publications, user guides and compliance documents for a wide range of industries.
Gnostyx
Ottawa, Ontario
Canada
Content Strategy, Information Architecture, DITA Open Toolkit Customization, Tool Development
Gnostyx Research Inc. is an independent consultancy and solution integrator that helps organizations to make the most of their content by leveraging applied content technologies. Gnostyx is made up of a team of highly experienced practitioners, including the well-known Joe Gollner, who have worked together for many years. Their combined experience extends back into the early days of open content standards and has, starting in early 2005, included a wide-range of DITA projects that have sought to bring its benefits to new types of business activity. Gnostyx has also been distilling its experience into an expanding array of solution components that help customers to quickly overcome common project stumbling-blocks. Currently the Gnostyx team is leading XML & DITA projects around the world in a variety of sectors including government, defense, software, engineering, healthcare, publishing and education.
GPSL
Swindon
UK
Content Creation
GPSL delivers cohesive publishing systems and software to solve complex publishing challenges. We've produced world-class systems in the most demanding environments, including technical, STM, legal, pharmaceutical, education, manufacturing and financial. Other companies talk about delivering an XML solution, but we help you leverage the appropriate technology (XML or not) for your needs.
Group Wellesley
Pittsburgh, Pennsylvania
USA
Content Creation, Implementation Support, Training
Consulting: Expert-level support to help you author, publish, and maintain your information efficiently and effectively. Staffing: Finding the technical writers you need, by people who know technical writing better than anybody. Training: Classroom training to teach your staff the state-of-the-art in publishing and information management solutions. Writing: The technical content you need to market, sell, and support your products. Development: Workflows, templates, application customization, and plug-in development for technical publishing, XML publishing, database publishing, and application integration and automation.
HEBCO

Oklahoma City, Oklahoma

USA

Content Creation

HEBCO provides a wide range of engineering, technical publication, software development, data management, and advisory and assistance services. We offer a rare but essential combination of expertise, capability, and value. Contact us for customized solutions to meet your specific objectives.
HyperWrite
Melbourne
Australia
Implementation Support, Training
HyperWrite is an Australian hypertext solution company, founded in 1993. We provide specialised hypertext and Web consultancy and training services. Our expertise includes DITA, Help Authoring Tools (Flare, RoboHelp, DocToHelp, Republico, etc), structured authoring techniques, business writing, oXygen XML, XMetaL, content management systems, and advanced technical communication.
ibruk Consulting
Mumbai
India
Content Creation, Training
We design and deliver effective documentation and training solutions that enable users to: understand the full-range of capabilities, use the solution efficiently and productively. As a company, you can benefit from: a shortened learning curve that results in quicker adoption of your solutions, customers who are able to use the solution optimally, reduced support costs.
iC4
Cesson-Sévigné
France
Assessment, Implementation Support, Information Architecture, Training
"iC4 accompagne les entreprises en stratégie documentaire par son expertise et une vision à long terme. L'observation en condition réelle et la rencontre des personnes clés permettent une compréhension approfondie du contexte et une connaissance des éléments clés impliqués. Le compte rendu de mission permet aux décideurs de prendre des orientations éclairées."
iDTP
Utrecht
The Netherlands
Implementation Support, Training
iDTP is gespecialiseerd in oplossingen met FrameMaker, Word en InDesign. iDTP verzorgt gestructureerde informatie op basis van DITA XML, met of zonder CMS.
InfoPros
Colorado Springs, Colorado
USA
Content Creation
The InfoPros Advantage—People, Process, and Proficiency—is the reason that companies such as Cisco, Motorola, ITT, Kohler and TransUnion rely on InfoPros. Whether you have a single project with a tight turnaround or require a complete outsourcing solution for technical writing, documentation and Online Help, or courseware development, InfoPros has the resources and expertise to meet your specific needs.
Innodata
Hackensack, New Jersey
USA
Implementation Support, Information Architecture, Tool Development
Innodata's broad solution set is a reflection of our deep domain expertise in all aspects of the content supply chain. From content profiling through to distribution, Innodata provides publishing and enterprise content development leaders the services, expertise and tools required to enhance profitability, reduce expense and drive customer engagement in a rapidly changing digital environment.
Innovatia
Saint John, New Brunswick
Canada
Content Creation, Training
What do knowledge management consultants do for a living? We simplify. To us, simplifying means creating accessible, easy to use interfaces between complicated products and their end-users. It means finding smart, efficient ways to tame the learning curve. It means creating a living feedback loop between your people and the knowledge they need to do their jobs. That loop – that conversation – is what builds skill and drives your business forward.
JANA
Universal City, Texas
USA
Content Creation, Content Migration
JANA is a leading engineering and technical documentation services company with more than 40 years of experience in providing best-in-class technical data and management services. JANA's service and software solutions are employed by many of the nation's leading aerospace and high-tech companies, as well as the United States Government.
Koala Publishing
Bristol
UK
Content Migration, Training
Koala specialise in information management for the aerospace and aviation industries. Koala continually invests in keeping staff knowledgeable and up to date with industry standards and practices so they can engage positively in helping customers meet the challenges we know they face.
Lasselle-Ramsay
San Mateo, California
USA
Content Creation, Training
Lasselle-Ramsay helps companies connect the dots between content and learning, business goals, and user needs. Our approach is grounded in a simple, yet powerful philosophy: Understand what the customer wants and translate those desires into specific goals. To meet those goals, we rely on a proven life-cycle methodology and an ability to identify and use technologies that accelerate the learning process.
Learning by Wrote
Austin, Texas
USA
Content Strategy, Implementation Support, DITA Training and XSLT Development
I help organizations solve unstructured data problems and deliver content that operates efficiently and adaptively. Optimizing unstructured data in this way is one of the last frontiers where new technology can create dramatic ROI for the enterprise.
Leximation
San Rafael, California
USA
Content Migration, Tool Development
Leximation focuses on bringing greater ease to your documentation process. Our products and services are designed to increase your efficiency and streamline your workflow. Please don't hesitate to contact us with your questions about new tools or ideas that would make your life easier.
Lexsys
Stuttgart
Germany
Content Creation, Implementation Support
You could say that technical documentation is a calling card for your product, and so, for your company too. That means documentation is much more than just a legal obligation. In addition, your customers have clearly-defined expectations of documentation. It should be easy to understand, transparent, and well structured. Creating these essential resources entails taking both these points of view into account. At Lexsys, we give you the support you need to meet your own expectations and those of your customers.
Mackenzie Solutions
Cricklade
UK
Information Architecture, Implementation Support, DITA Open Toolkit Customization, Stylesheet Development
Providing consultancy, training and development services for users of XML technologies and professional publishers of information. Experts in document computing and publishing for over 25 years helping you to create, manage and publish your information and engage with your readership. DITA projects includes advanced customization of the latest version of the DITA Open Tookit for a multinational semiconductor and software design company.
Mekon
Sutton
UK
Implementation Support, Information Architecture, Training
Mekon specialise in Content Creation, Content Strategies, Content Management and Dynamic Content Delivery solutions increasing the effectiveness of business content and technical communications. Thought leaders in XML and complex content processes, we leverage our expertise and cross-industry client experience to help you turn your content into a business asset.
Method M
Givat Zev
Israel
Content Creation, Content Migration
Method M enables you to deliver the most effective content. Document quality will improve and your costs will drop. Method M delivers quantum gains in Stunning web sites for doctors, improving outcomes and improving your practice; and with technical documentation: preparing, maintaining, publishing and delivering quality information.
Oberon Technologies

Ann Arbor, Michigan

USA
Assessment, Content Strategy, Content Delivery

Oberon Technologies is an expert systems integrator with extensive experience working with leading content technologies, industry standards (i.e.XML, DITA) and development methodologies. Oberon helps organizations leverage the right tools to create, manage and deliver content that is optimized for all delivery formats. With a proven track record of success, the highest integrity and 100% customer success, Oberon Technologies experts are unmatched in their ability to successfully implement and customize solutions to meet your content needs. To learn more visit www.oberontech.com.
PANTOPIX
Bodnegg
Germany
Information Architecture, Implementation Support, Training
We support the selection, implementation and integration of the methods and tools which match your needs and make them fit into the existing process and software landscape.
Parson
Hamburg
Germany
Content Creation, Training
Software documentation, Semantic wikis, Developer documentation, Wiki-based authoring, Business process modeling, Trainings and e-learning, XML-based documentation.
Precision Content Authoring Solutions
Mississauga, Ontario
Canada
Content Strategy, Content Creation, Information Architecture
We are Precision Content Authoring Solutions Inc. (formerly Ascan Information Architects). We provide a full-range of technical communication services to organizations in Canada, the US, and Europe. We specialize in working with high-value, structured content and delivering innovative, sustainable solutions for creating, managing, and publishing mission-critical information.
Publishing Smarter
King City, Ontario
Canada
Implementation Support, Content Migration, Content Creation
When creating, managing, or distributing content, you can count on Publishing Smarter to save you time and money. Content Creation: We help you identify tools, technologies, and best practices to create professional content. Content Management: Improve the way you edit, review, and manage your workflow to reduce manual overhead and increase productivity. Content Distribution: Our content distribution processes help you deliver the right information, to the right audiences, in the right format.
Ryffine
Denver, Colorado
USA
Content Strategy, Information Architecture, Training
Accessible, customer-friendly information is our passion. We understand that complicated help systems and documentation lead to customer frustration and damage your brand. From a new dynamic publishing strategy and information architecture to a DITA migration and training, Ryffine has done it all. We can help you bypass or resolve any information issues you may experience. Let us help you help your customer.
Scriptorium Publishing
Research Triangle Park, North Carolina
USA
Implementation Support, Information Architecture, Content Strategy
Scriptorium Publishing offers content strategy services to help customers solve business problems and achieve strategic goals. Technical expertise is necessary but not sufficient" for a successful project. We work in close collaboration with our customers, usually under difficult, stressful circumstances. (Nobody ever calls us when things are going well.) That means we need to establish trust and build teams that span the customer-consultant divide."
SDI Government Solutions
South Plainfield, New Jersey
USA
Content Creation, Training, Tool Development
SDI helps your company reach its strategic goals by providing consulting services and SaaS-based solutions for technical writing, information design, information architecture, eLearning, and training. Our skilled and experienced team works with you to redesign and operate essential services so that you can reach your customers with new levels of efficiency and quality
Semaku
Eindhoven
The Netherlands
Content Strategy, Implementation Support
Semaku can guide you on your journey from developing your content strategy until the selection, implementation and roll out of a modern and cost-effective solution. After many years working in the Product Information Management (PIM) and publication processes environments in large multinational companies, we have seen many common patterns emerging and decided to address these issues and make the world a better place.
Sigma Technology
Gothenburg
Sweden
Content Creation, Information Architecture
Sigma Technology offers managed services for information development, a resource model that provides flexibility, scale, quality, speed, and cost control. Sigma Technology has 20+ years' experience and produces 1 million hours of managed services annually to world-renowned companies. With 600 consultants globally (USA, Sweden, Hungary, Ukraine, China), we bring broad and deep domain knowledge from many technology sectors, and extensive development experience in both Agile and Waterfall environments. We are experts in structured authoring and DITA, and passionate about our profession. Our mission: "We make technology usable."
Single-Sourcing Solutions
Sunnyvale, California
USA
Implementation Support, Training, Stylesheet Development
Single-Sourcing Solutions services are tailor-made to fit your distinctive needs. You will need to learn the skills necessary for effective authoring in support of a multi-channel, reuse-heavy content library. You will need to learn the doctype (DITA, DocBook, S1000D, etc.) and learn the technology required to make it all work. Whether you need a litle help along the way or a full-service effort, we can design a program to fit your individual needs.
SingularSource
Santa Cruz, California
USA
Information Architecture
If your organization needs to communicate with customers and prospective customers with greater confidence and consistency, reexamine how your most essential customer-facing information is produced, managed and published. Before diving into your next round of marketing content creation, or investing in yet-another content management project, make sure that your core, fundemental customer-facing messages are centrally managed and are being delivered consistently.
Smart Information Design
Amsterdam
The Netherlands
Assessment, Content Strategy, Implementation Support
Nobody reads manuals for pleasure. The rule of minimalism is that you only give the user the information they need, and only when they need it. Divide your information into clear sections that either describe a concept, define a procedure, or list reference information. And keep all your topics short, clearly structured and easy to find. If you want to improve the quality of your output while optimizing the production process at the same time, contact me and find out how high the returns on a small investment can be.
Sperotech
Amsterdam
The Netherlands
Content Migration, Information Architecture, Tool Development
Sperotech is a software and services company that specializes in solutions for user assistance from traditional manuals and online help to advanced interactive (embedded) user guidance and support systems. No matter how good you have your information organized, in the end it is user experience that counts. At Sperotech we believe that technical documentation should be delivered in engaging and interactive ways, delighting users with the support they are getting.
Stilo
Swindon
UK
Content Migration
Whether you are creating an online technical catalogue, building a new customer service portal, aggregating content for dynamic publishing purposes or developing other innovative web-based applications, Stilo can help you rapidly automate the delivery of content in XML format.
Structured Information
Beer, Devon
UK
Content Migration, Training, Stylesheet Development
Specialising in business solutions for any organisation generating technical documentation. Our expertise covers data conversion management, authoring tools, training, stylesheet development and consultancy in XML, DITA, S1000D and ATA iSpec 2200/2300.
Suite Solutions
Alon Shevut
Israel
Training, Stylesheet Development, Content Migration
Whatever stage you are at in your DITA implementation project, Suite Solutions will ensure that your dynamic publishing project is a success.
Tech-Tav Documentation
Petach Tikvah
Israel
Content Creation
Our technical writers and consultants are technical people – they understand your technology and convey your information accurately and cost-effectively. From outsourced technical writing and technical documentation consulting to technical marcom and technical documentation management, our team of industry experts in Israel is ready to help.
The Rockley Group
Schomberg, Ontario
Canada
Content Strategy, Information Architecture, Implementation Support
The Rockley Group Inc. (TRG) has been helping organizations of all sizes to move to structured content management and publishing strategies for more than 20 years. We help content managers and authors meet the increasing demands of creating, distributing and managing the content they create. Our team of experienced analysts brings a wide variety of expertise to the table and can help you avoid expensive pitfalls.
Tweddle Group
Clinton Township, Michigan
USA
Content Creation, Content Management
As a global leader in information solutions, Tweddle Group is focused on creating innovative communications that best address the information needs of the automotive industry. Through processes that seamlessly integrate information development, management and delivery, we produce high-quality, value-driven print, mobile and interactive communications for vehicle owners and automotive sales and service personnel.
Urbina Consulting
Valencia
Spain
Content Strategy, Implementation Support, Training
Urbina Consulting is a vendor-independent Content Strategy consultancy for multichannel and omnichannel content initiatives in both marketing & technical communications. Since 2000, founder Noz Urbina has been improving enterprise performance by delivering analysis, guidance, training, tools selection consultancy, change management and content modeling services.
Wing Group
Nashua, New Hampshire
USA
Content Creation
Wing Group, LLC is a New England-based, full-service documentation vendor specializing in technical writing, graphic design, quality assurance, single-sourcing, and turnkey project management for today's high technology companies.
Writing Wise
Kanata, Ontario
Canada
Content Strategy, Information Architecture, Content Creation
We understand that every company has unique content and requirements, so our services are customized for your specific needs. From technical publications to enterprise information, all kinds of content can benefit from the power of XML. With over 12 years of experience in DITA adoption, we are confident that we can help make your project successful and enjoyable.
xEdge Consultancy
Eunos TechPark
Singapore
Implementation Support, Content Migration, Training
xEdge has been the Leader in XML standards-oriented solution for document processing in the Asia-Pacific region. Our in-depth understanding and rich knowledge in XML publishing for technical communications and services delivery have enabled us to offer customers highly personalised end-to-end solutions.
XML Rocks
Lviv
Ukraine
Content Migration,
DITA Open Toolkit Customization,
Stylesheet Development, Tool Development
XML Rocks provides consulting and software development services to the XML technology users and professional documentation publishers. Team's expertise include XSLT/XSL-FO development, DITA-OT plug-ins development, CSS Paged Media, single source publishing, variable data printing, content migration and custom software development.
Xstructuring
Culemborg
The Netherlands
Training, Content Creation
XStructuring is de naam waaronder ik, Birgit Strackenbrock, sinds 2011 als freelancer/zzp'er werk. Ik ben informatieanalist en in deze functie de ideale schakel tussen business en IT. Ik heb veel kennis en ervaring met het opstellen van content-modellen en het structureren van content.
Some explanation for the categories:
Content Creation: an outsourcing firm that can produce DITA-based content on behalf of your company.
Content Migration: the firm specializes in converting existing legacy content to DITA.
Content Strategy: firm will look at your overall content output and will recommend how to optimize it for your customer base.
Implementation Support: consultants who work with (and sometimes recommend) Content Management Systems for your workflow.
Information Architecture: firm has specialists who examine your existing content and recommend most efficient ways of producing DITA-based content.
Stylesheet Development: consulting firm includes developers who work with XSL or related transformation specifications.
Tool Development: firm can produce customized software tools designed to aid with specific parts of your documentation process.
Training: consulting firm does DITA-related training for your technical writing staff.
In coming up with these categories I tried my best to describe what a consulting firm's services consisted of, even if they did not use the terms listed above. Many of these firms undertake other types of consulting work, but I have restricted things where possible to those that would be of interest to a potential client looking to move to DITA.
If you find this helpful or have any other constructive suggestions, let me know!
[Kudos also to Sarah O'Keefe who suggested some useful categories for DITA consultants that I incorporated into this listing].