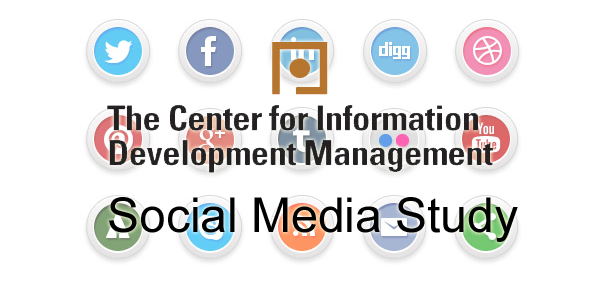 Seemingly appropriate for Cyber Monday, here's another interesting survey from the folks at CIDM that focuses on how firms are incorporating social media into their user documentation (or not). Again, not DITA-specific, but of real interest to anyone who is working with technical communications these days. Here's a link to the survey.
Here's the blurb about it:
"Are your information developers communicating directly with customers through social media? Are they gathering feedback and content directly from customers? Are they promoting new and improved technical content through social media or actually delivering it through those channels? What types of social media interactions do you find most effective? And if your team is not using social media to converse with customers, would you like them to?
A growing number of companies and information-development organizations have a presence on social media, believing it is a beneficial method for engaging customers. To better understand the current state and identify best practices, the Center for Information Development Management (CIDM) is conducting a comprehensive study including this survey and selected interviews. We want to learn
what business objectives you have for social media and how well are they being met
what social media tools/applications/websites you are using
what forms of social media you find most effective
how you are educating your team in the proper use of social media
what standards and guidelines have you put in place to establish and maintain a corporate persona
how you are engaging stakeholders from within and outside the company to engage and respond positively to social media campaigns
how you coordinate an information development social media campaigns with other social media efforts at your company
if and how you are incorporating social media into your information-development process
what impediments to social media participation you've found and how you are overcoming them
what practices do you believe work best and what should be avoided
If your company has a social media campaign as part of its technical content, please take part in the survey linked below. All those who participate in taking the survey will receive a report of the results and a summary of best practices."